The SearchAmerica Group, Inc. and SearchAmericas, inc., over the last 25 years, has partnered with such companies as Sherwin-Williams, General Electric, Scott Fetzer, Hillman, Moen, American Standard, Kohler, Easy Gardener, AkzoNobel/Pittsburg Paints, Shurtech Brands/Manco Tape and many more in delivering exceptional mid to high level talent on a timely basis.  Searches included Presidents, Vice Presidents, National Sales Managers, Marketing Managers and Operations Managers, Merchandise Managers and many more.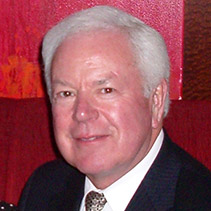 Thomas J. Snow
Founder, Chairman & CEO
Tom has dedicated his entire 40 year career to Sales, Marketing, and General Management in the Consumer Products, Industrial and Executive Search Industries at International Corporations such as General Electric Lighting Business Group, Sherwin-Williams, American Standard (Artesian Industries/Crane), Carnation/Nestle, and Management Recruiters International (MRI)/Sales Consultants (SC).
You may contact Tom at 440.572.0450 or tSnow@SearchAmericas.com
He Cares!
Get to know us